"DINNER & A MOVIE" HIGHLIGHTS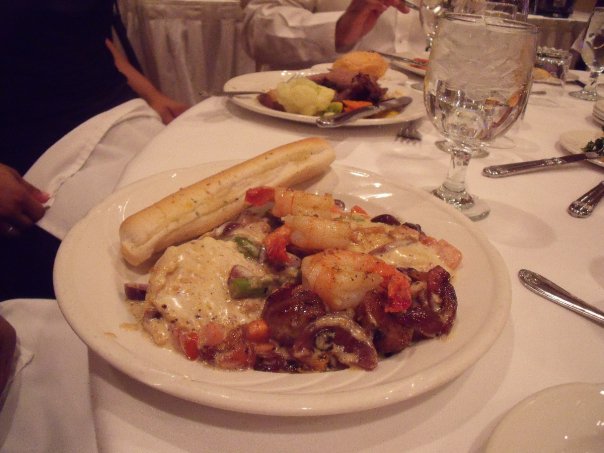 Your PASTA BUFFET / PRIME RIB DINNER will be served in the Grand Ballroom of the hotel and will Include a selection of Breads and Butter, a Dinner Salad, your Main Entréé and Dessert.
* Veggie Entréés available at your REQUEST





The New Year's Eve 2011 "Dinner & A Movie" FEATURE FILMS include a collection of these shorts:

"COOCHIE" by Naaja Young
"The world is changing", Sky thought as she began to research the real men and women behind the gay/lesbian images shown on Tv. "People are becoming more open and tolerant" she believed. But then she met Te. Now she has to make a choice: the girl who kissed her or the community that won't accept her new life.

"Triple Minority" by Amber Sharp
Clair Collins is a gay black woman who has been ostracized from her church and her family. She wants to reconcile her relationship with her religious parents without having to compromise her identity. Clair's love, Rebecca Laws, helps her find the strength to take the first step and face her parents.

"The Postwoman" by Jamie Walker
A comedic tale which chronicles the life of Nia (Mahasin Munir), a 30s graphic designer, who is unhappy in her current relationship. Seeking affirmation and purpose, Nia develops a crush on her neighborhood Postwoman (Tish MacCullough) who shows her the true meaning of unconditional love.



SATURDAY
HIGHLIGHTS
"A New Year's Day Comedy Show"
Saturday, January 1, 2011 at 7:00pm
Sheraton Gateway Suites, 6155 N. Mannheim Road, Rosemont, IL
$20/ticket