WELCOME TO CLASSCEECHICAGO.COM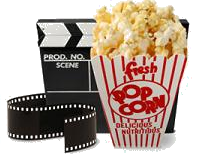 We are Class 'C' Entertainment, a special event planning service. The company was founded to create entertainment events for a previously under-served audience of LGBT Women of Color. We strive to provide a classy alternative to the mainstream amusement outlets among our peers.

Our feature event is "Dinner & A Movie". I have a passion for black lesbian film and along the way, I have gathered a sizeable collection of these films for our event. Take a glance at the clips to the left and click on the image to view it. And tell a friend to stop by and check them out too. We want to connect with our amusement-craved, audience of LGBT Women of Color around the world.
---
LGBT WOMEN OF COLOR FILMMAKER PURPOSE
Every moviemaker has dreams of his or her film landing at Sundance or Cannes and instantly acquiring the enduring acclaim offered by such a fest. But for most moviemakers, that typically doesn't happen.

For black lesbian filmmakers, the concentration is to at least get into festivals that make certain their efforts are compensated. Payoffs come in the form of generous cash prizes, opportunities to hang out with industry moguls and networking for, recognition of and exposure for the film project they put limitless time into completing.
---
LGBT WOMEN OF COLOR FREQUENTED FILM FESTIVALS


Outfest | Newfest | Reeling | Frameline
Reel Affirmations | QFest | In The Life Atlanta
Out on Film | Queer Black Cinema


---

Sharing upcoming event info by us AND other area promoters regarding the best of Chicago's LGBT Women of Color entertainment.



COMING SOON

B.BLYSS! Production's 6th Year Anniversary Pink & Black Affair
click image for full details




Garden of EVE
click image for full details


Garden of EVE 2010 is an exciting event benefiting the women's services of the Lesbian Community Care Project (LCCP) at Howard Brown.